Energy Savings in the Data Center Starts with Power Monitoring
Free content from Universal Electric Corp.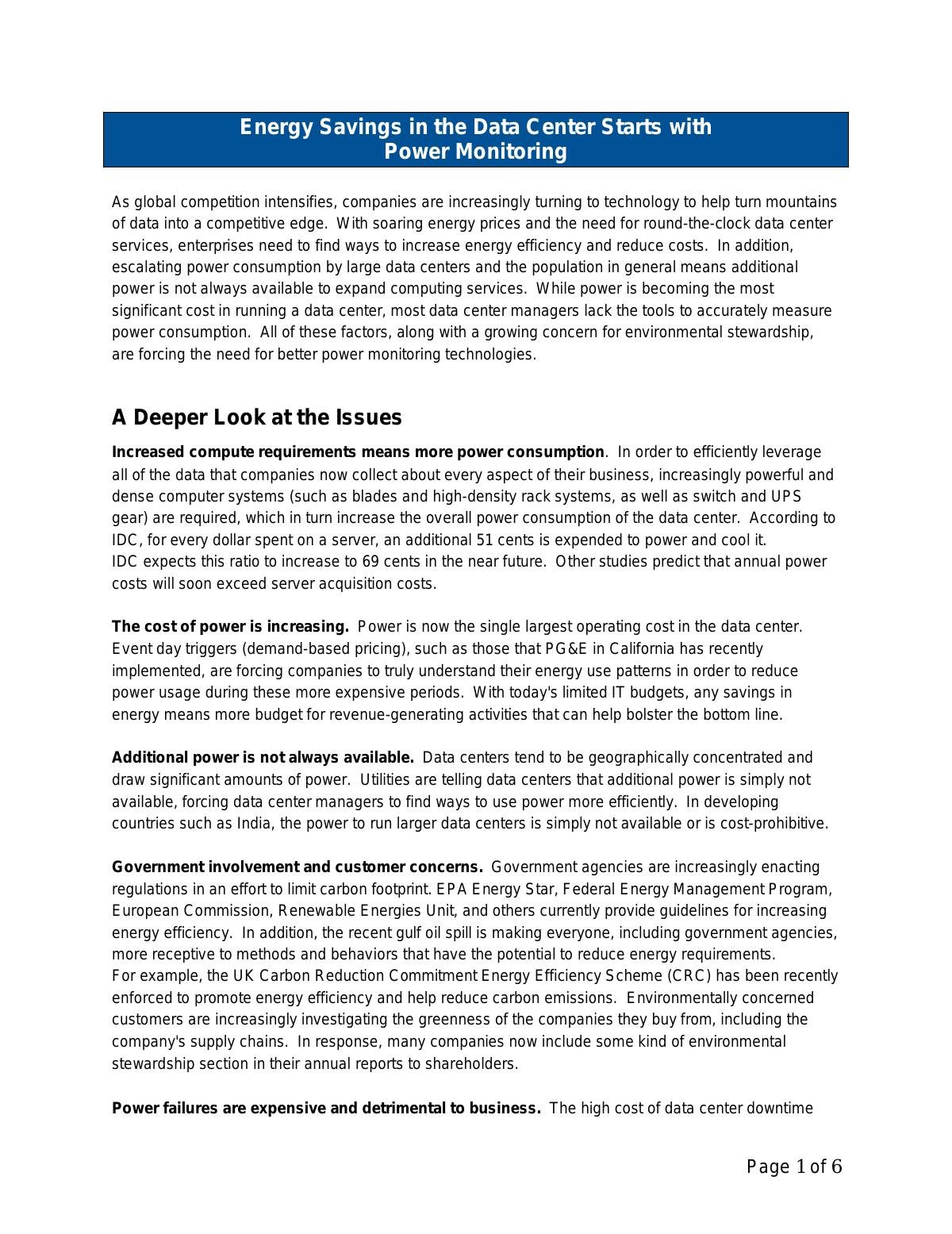 Increased compute requirements means more power consumption. In order to efficiently leverage all of the data that companies now collect about every aspect of their business, increasingly powerful and dense computer systems (such as blades and high-density rack systems, as well as switch and UPS gear) are required, which in turn increase the overall power consumption of the data center. According to IDC, for every dollar spent on a server, an additional 51 cents is expended to power and cool it. IDC expects this ratio to increase to 69 cents in the near future. Other studies predict that annual power costs will soon exceed server acquisition costs.